Lead photos feature lovely and durable exterior deck with self draining, interlocking stone pavers and cable railing.
Second set of photos showcase an interior staircase redesigned to improve aesthetics of home.
Elegant redesign of staircase, deck railing and patio. Mixed media of materials add depth and appeal.
Piedmont garage transformation that not only increases functionality but adds grandeur to the home.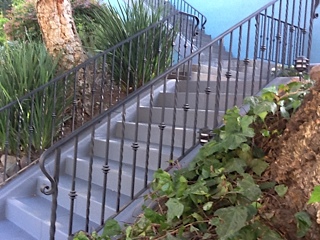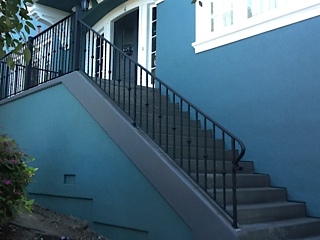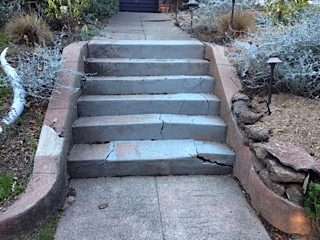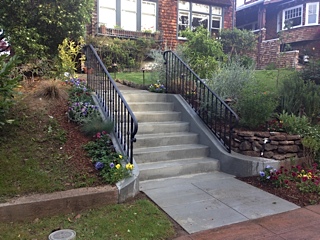 Before and after examples of exterior stairs that not only improve the safety but add polish to the homes.
Above shows a dated and crumbling exterior transformed!
Below showcases a magnificent addition from start to finish.